Fake tears, really?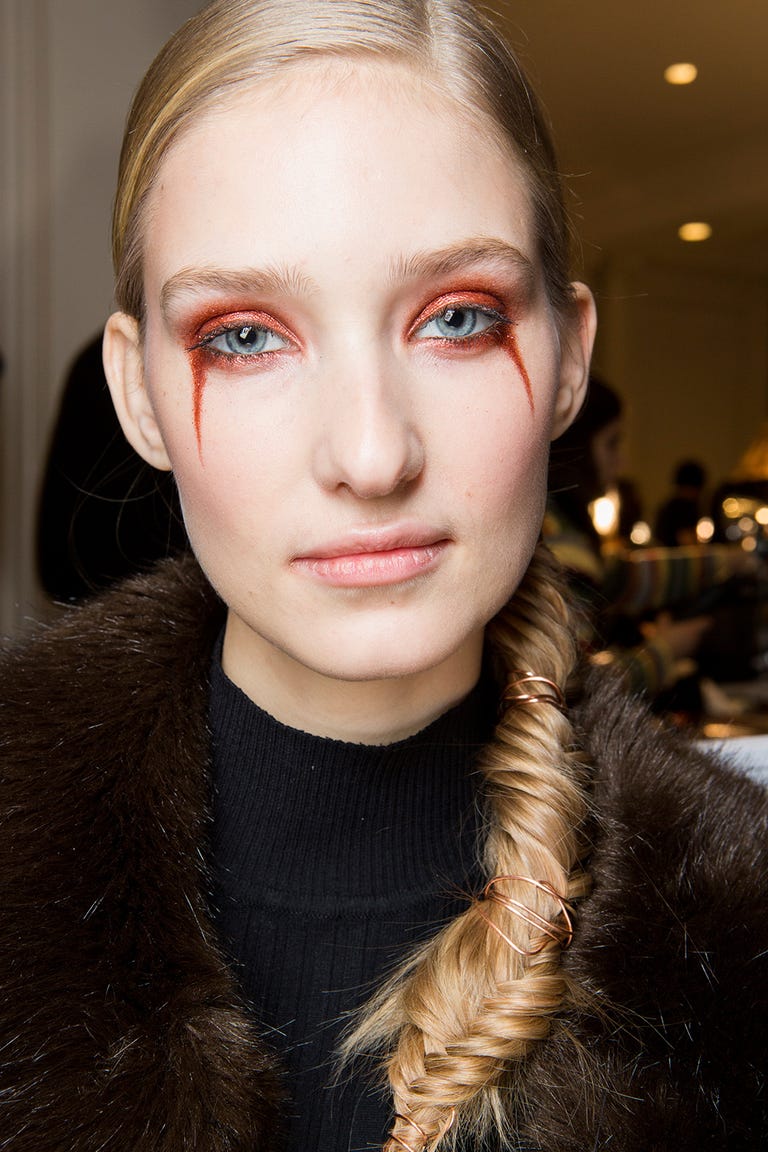 I first read about fake tears as a runway trend, then it blew up as a different version on instagram sometime last year (I'm late, I know!). Instead of just using color to create tears, people were using clear gloss to mimic tears rolling down your face. I did not have a clear lip gloss so I opted for just trying out the colored version. It also didn't sound too tempting to put some sticky liquid so close to my eyeballs. I'm very paranoid when it comes to what I put near my eyes.
What I used to do this was the Steve Laurant liquid liner in Black, and a couple of shades from the I ❤ MakeUp Death By Chocolate Palette (Love you to death & Tease Me). I used a dark purple paired with silver acting as a highlight. The highlight part didn't pick up too well on camera, it just looked like solid silver but it was a lot prettier in real life! It shifted really nicely between purple and silver.
I think it looks good both as just an outline, and filled in. It's not an every day kind of look though, but I would definitely use something like this for costume make up. I know a lot of people like adding things like this when doing a Goth kind of costume make up. I also remember seeing make up like this when finding 'alternative' looks for my Sims 2 & 3 characters.
If I did this again, I think I might have opted for black and silver, or black and gold.. or maybe something blue? I'm not sure. I think I also would have gone over the outlines with liquid eyeliner again to keep it looking kinda cartoon-ish. It could also have been cool to pair this with a cel-shade or pop art look.
Have you ever tried anything like this? Or what do you think of a 'trend' like this in general? Something for you? It's not really for me but I can respect people's creativity.
Pin it: