♥ L'Oreal Pure Clay Illuminating Cleansing Gel
♥ OGX Kukui Anti-frizz & Hydrating Oil.
♥ Angels and Airwaves – The Adventure (Acoustic)
♥ Taylor Swift – …Ready for it?
♥ Digital Daggers – Devil's Choir
---
 What I read in November.
Some were started in October but didn't get finished in November. There's a few shorter stories, but anything is worth reading if it's good. I think my favorite must have been This Crowded Earth, it's a very possible future.
Icewall trilogy #1: The Messenger by Douglas Niles
Exiled in disgrace to the harsh land called the Icereach, Kerrick, a Silvanesti elf, encounters a group of barbarian villagers that is making a determined stand against the encroachment of the remnants of a powerful ogre empire that is out to seize control of the frozen world.
Icewall trilogy #2: The Golden Orb by Douglas Niles
Towering aloof and secure, the isolated fortress offers humankind a place to survive and flourish in the barren realm of Icereach. Even the elven Messenger Kerrick Fallabrine has made a home there, living among the humans and teaching them a multitude of skills. But the ogre enemies are always near, and they have developed a powerful weapon, a destructive magic encased within a sphere of solid gold. Its existence forces the humans to confront the threat of extinction that lurks outside their walls.
When the sleeper wakes by H.G Wells
Graham, an 1890s radical pamphleteer who is eagerly awaiting the twentieth century and all the advances it will bring, is stricken with insomnia. Finally resorting to medication, he instantly falls into a deep sleep that lasts two hundred years. Upon waking in the twenty-second century to a strange and nightmarish place, he slowly discovers he is master of the world, revered by an adoring populace who consider him their leader. Terrified, he escapes from his chamber seeking solace—only to realize that not everyone adores him, some even wish to harm him.
Wuthering Heights by Emily Brontë
Wuthering Heights is a wild, passionate story of the intense and almost demonic love between Catherine Earnshaw and Heathcliff, a foundling adopted by Catherine's father. After Mr Earnshaw's death, Heathcliff is bullied and humiliated by Catherine's brother Hindley and wrongly believing that his love for Catherine is not reciprocated, leaves Wuthering Heights, only to return years later as a wealthy and polished man. He proceeds to exact a terrible revenge for his former miseries. The action of the story is chaotic and unremittingly violent, but the accomplished handling of a complex structure, the evocative descriptions of the lonely moorland setting and the poetic grandeur of vision combine to make this unique novel a masterpiece of English literature.
The war of the worlds by H.G Wells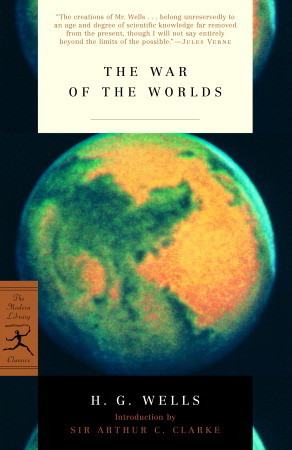 With H.G. Wells' other novels, The War of the Worlds was one of the first and greatest works of science fiction ever to be written. Even long before man had learned to fly, H.G. Wells wrote this story of the Martian attack on England. These unearthly creatures arrive in huge cylinders, from which they escape as soon as the metal is cool. The first falls near Woking and is regarded as a curiosity rather than a danger until the Martians climb out of it and kill many of the gaping crowd with a Heat-Ray. These unearthly creatures have heads four feet in diameter and colossal round bodies, and by manipulating two terrifying machines – the Handling Machine and the Fighting Machine – they are as versatile as humans and at the same time insuperable. They cause boundless destruction. The inhabitants of the Earth are powerless against them, and it looks as if the end of the World has come. But there is one factor which the Martians, in spite of their superior intelligence, have not reckoned on. It is this which brings about a miraculous conclusion to this famous work of the imagination.
The Inmost Light by Arthur Machen
The Inmost Light, one of Arthur Machen's most disturbing stories, involves a doctor's scientific experiments into occultism, and the vampiric force instigated by his unrelenting curiosity regarding the unseen elements. A large and glorious gem-stone is the vampiric mediator; soaking up the soul of the doctor's wife; in the place of her spirit a demonic energy too-terrible-to-believe enters, transmuting her brain into that of something "not human." Whilst the stone is the spirit appropriator, it is the process of scientific exploration into dark waters, perhaps those considered taboo, which brings about this horrific energy exchange. Dr. Black steals his wife's soul; his own energy is then gradually sucked by the stone too. In attempting to enter the forbidden and dark zone of the "other world" for never-before-glimpsed-knowledge, he sacrifices his most valuable attribute in this world. And the sacrifice persists..
This Crowded Earth by Robert Bloch
This Crowded Earth is a taut and compelling story about an all too possible future. Earth is overcrowded and its resources are being taxed to the limit. The government has a desperate plan, but will it work and at what price? By the author of Psycho and Yours Truly, Jack the Ripper
The Dunwich Horror by H.P Lovecraft
The town of Dunwich, Massachusetts is thoroughly unremarkable until Wilbur Whateley is born.His "decayed" and inbred family was already unpopular due to their dabbling in the occult, and when Lavinia Whateley gives birth to a strange-looking child and refuses to say who the father was, it doesn't improve anyone's opinion of them. Wilbur grows incredibly fast – he begins talking at 11 months; by the time he's three, he looks ten years old; and at four and a half, around 15. The townsfolk don't trust him, as he gives them the creeps even more than the other Whateleys. For all that, though, they're still willing to sell cows to the Whateley mansion; money's money, after all, even if it is in the form of weird antique gold coins. Although for some reason, despite the truly vast amount of livestock Old Whateley buys, his herd never seems to get bigger…The household only gets more suspicious with time. The farmhouse always seems to be mysteriously under construction, with more and more windows being boarded up; the townsfolk also suspect that interior walls are being knocked out. When Wilbur is ten, Old Whateley dies, shrieking instructions to Wilbur on his deathbed; two years later, Lavinia Whateley disappears on Halloween night and is never found.Around this point, Wilbur begins to search for an unabridged copy of the Necronomicon, having learned all of what he knew from his grandfather's library; his copy of said book is a shortened English version, which he apparently found insufficient. He discovers that nearby Miskatonic University has a complete copy, but the librarian refuses to loan it out to him. So he breaks in to steal it, only to be killed by a guard dog.And that's when things get really weird.
The picture of Dorian Gray by Oscar Wilde
Written in his distinctively dazzling manner, Oscar Wilde's story of a fashionable young man who sells his soul for eternal youth and beauty is the author's most popular work. The tale of Dorian Gray's moral disintegration caused a scandal when it first appeared in 1890, but though Wilde was attacked for the novel's corrupting influence, he responded that there is, in fact, "a terrible moral in Dorian Gray." Just a few years later, the book and the aesthetic/moral dilemma it presented became issues in the trials occasioned by Wilde's homosexual liaisons, which resulted in his imprisonment. Of Dorian Gray's relationship to autobiography, Wilde noted in a letter, "Basil Hallward is what I think I am: Lord Henry what the world thinks me: Dorian what I would like to be—in other ages, perhaps."
A Christmas Carol by Charles Dickens
In his "Ghostly little book," Charles Dickens invents the modern concept of Christmas Spirit and offers one of the world's most adapted and imitated stories. We know Ebenezer Scrooge, Tiny Tim, and the Ghosts of Christmas Past, Present, and Future, not only as fictional characters, but also as icons of the true meaning of Christmas in a world still plagued with avarice and cynicism.
What did you love this month? 
Pin it: